VISITES
Photographs by Roselyne Titaud
11.04.2014 till 26.09.2014
Her charmingly composed still lifes of Berlin apartments are profoundly moving in their elegant simplicity.
At times objective and neutral, at times sensuous, with an eye to the use of lighting reminiscent of the Dutch genre painters, the compositions are a quiet glimpse into deserted rooms, in which the absence of occupants brings the objects even more vividly to life. (Museum für Photographie Braunschweig).
Roselyne Titaud's photographs visit spaces that all have memories inscribed in them […]. In these images every identity bears an intimacy which one can approach only with closed eyes and in consciousness of one's own feelings, memories, and stories. (Hubertus von Amelunxen)
It is more her concern to balance things against one another and to place their "in-between" at the focus; to disclose those invisible relationships that we miss at a fleeting glance. And so she understands the object not primarily as a reflection of distribution of property or the self-conception of individuals. Her work deals, rather, with the topoi that also form the titles of the individual series – with arrangement, emptiness, and the space which people establish with the aid of things. (Christina Landbrecht)
From January 24th until March 23rd 2014, Roselyne Titaud's exhibition Visites was presented at the Museum für Photographie Braunschweig.
Catalog of the exhibition:
Visites, Roselyne Titaud
Texts by Christina Landbrecht, Hannah Dübgen, Hubertus von Amelunxen
Published by Kehrer Verlag
24 x 22 cm / 80 color images / 96 pages  
German and English
ISBN 9783868284249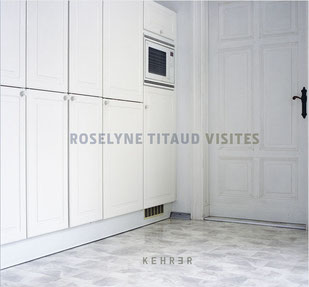 Interview by Simone Reber with Roselyne Titaud - SWR2
Wednesday 23rd April 2014, 8.10 am
swr2-journal-am-morgen-20140423-das-spie