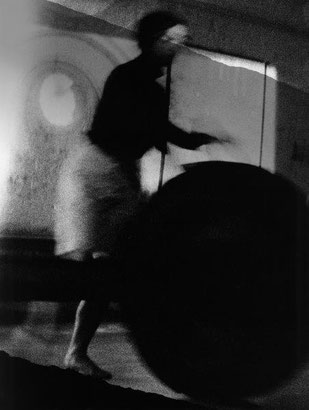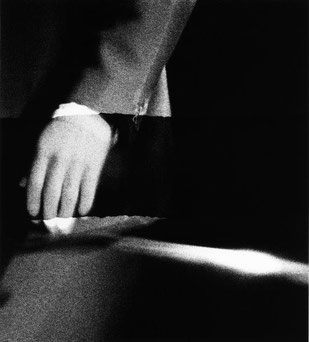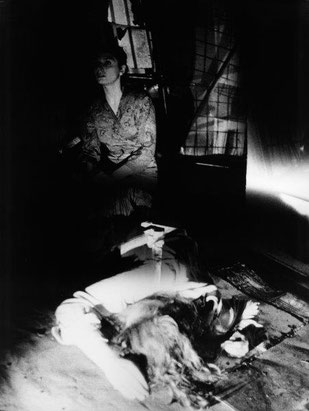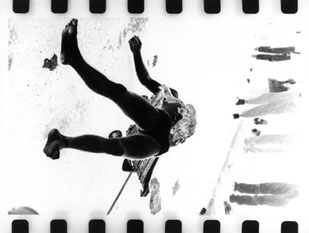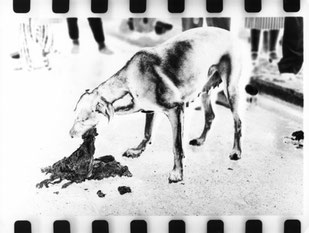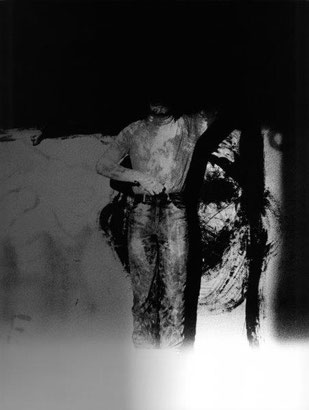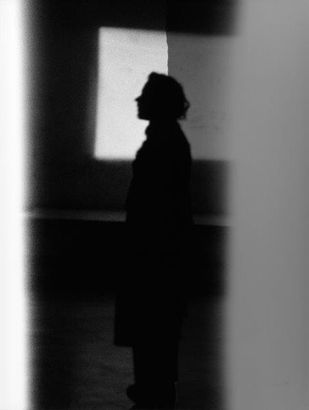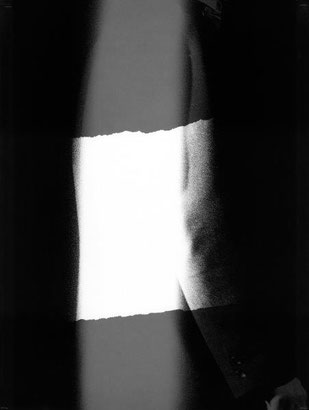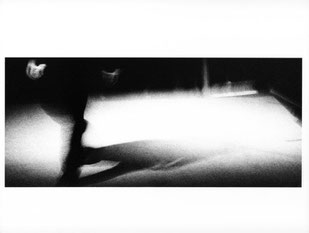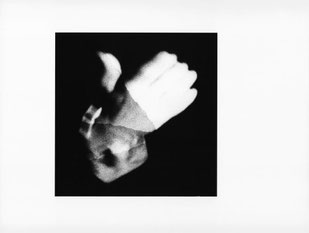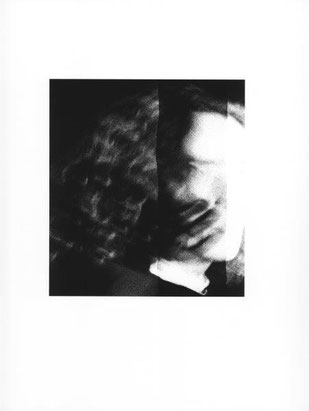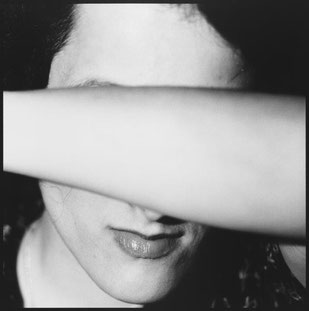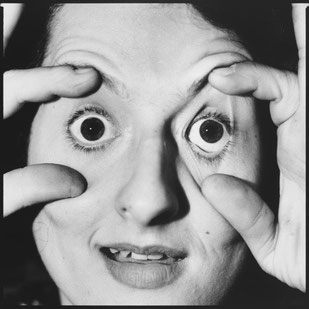 Amin El Dib - Artaud Portfolios
October 14 - March 31, 2023
Opening: Thursday October 13 from 6 until 9 pm
Opening Remarks: Rolf Sachsse at 7pm
Curated by Marc Barbey
A catalog by Collection Regard with texts by Susanne Husemann and Amin El Dib is published on the occasion of the exhibition.
The exhibition can be visited from October 14 to March 31, 2023 on Fridays between 2 and 6 pm and by appointment at info@collectionregard.com.
This exhibition is part of FOTOHAUS Berlin, 01 to 30 October 2022 and EMOP Berlin 02 to 31 March 2023.
Accompanying program:
Guided tours with Amin El Dib and Marc Barbey on Oct. 14 and 15 both at 5 p.m., Nov. 25 at 5 p.m., Jan. 27 at 5 p.m, March 24 at 5 p.m. and March 31 at 5 p.m. (Finissage). Free admission. Reservation/ advance booking: info@collectionregard.com


Salon Photographique/ Artist talk with Amin El Dib and Rüdiger Schaper, head of the cultural department Tagesspiegel on November, 24 2022 at 7:30 pm (admission from 7:00 pm, contribution 5€). Advance registration is requested at info@collectionregard.com.
Salon Photographique/ Artist talk with Amin El Dib and Susanne Husemann, co founder of the "Theater Artaud" on March, 23 2023 at 7:30 pm (admission from 7:00 pm, contribution 5€). Advance registration is requested at info@collectionregard.com.
This is the second solo exhibition of works by Amin El Dib in the collection ("Some Changes Made" in 2019). We are showing the early works "Artaud Mappen" (1988-1992) made in Berlin, mainly in Kreuzberg. El Dib photographed the performances of the troupe "Theater Artaud" with plays by Artaud, Lautréamont, Pound or Cendrars. These were performed in condemned buildings or catacombs as well as in Künstlerhaus Bethanien, SO36 or Hamburger Bahnhof.
Artaud developed the "Theater of Cruelty" which broke with classical literary mediation and equated the text, compositions with sound and voice, dance and gestures. Stage and audience merged with the aim of giving the spectator a completely new sensual experience, even bringing him into a trance, experiences that are mirrored by El Dib in his photographs.
Susanne Husemann, co-founder of "Theater Artaud" writes:
"The writer, actor, and drama theorist Antonin Artaud (1896–1948) was a lunatic lover, who died in a psychiatric institution, because his thoughts were too bizarre for his times. There he lost his teeth during an electroshock therapy session. They scattered at the feet of his psychiatrist, who without noticing kicked them into a corner. That is where unusual plants thrive, among them our theater group, which created a composition of light, voice, and sound out of Artaud's screams. The well-known theater critic Joachim Werner Preuß expressed surprise that it was even possible to stage Artaud, and not just his screams but also the breathtaking beauty, the longing for life and ability to give away his heart; to say "yes" to the absurd with gentle theatricality, and above all to affirm synchronicity as the ultimate conceivable law—that is, if one necessarily wishes to adhere to laws at all....
Theater Artaud was founded by the French actor Jean-Marie Boivin, musician Angelika Schindler, and painter Susanne Husemann as director. ... The founding of the group in 1986 was based on the aim desire to produce Antonin Artaud's works and to put his theoretical text The Theater and Its Double into practice. Artaud summons the primal forces from which theater emerged, this deep need for healing and transformation. In the process, he draws from Balinese theater and Greek tragedy. For us, it was important to rediscover the language of theater. Everything was language and was given equal significance on the stage: the language of words, sound, light, space, objects, and gesture."
Amin El Dib has created 7 portfolios. Consisting of 2 to 21 images, they bear the title of the theater performances. They are shown for the first time in their entirety, supplemented with portraits of the protagonists and slides taken during the performances.
Far from documenting these plays, El Dib creates a highly personal photographic work based on the principles of Artaud that breaks with the conventional presentation of photographs. Very early in his extensive body of work, he explores the fractures of human existence and the allure that lies within these fractures. Even though El Dib presents photographs in classic analog prints, his works / cycles question the classic presentation through sometimes violent manipulations such as burning, tearing, stapling, deforming, gluing, through deconstruction and recomposition, in the negative as well as the positive. He questions the photographic process at all levels of creation.
The photographer, born in Cairo in 1961, moves back to Germany with his family in 1966. After graduating in architecture in Berlin (1990), he devotes himself entirely to photography. Since 2001 he is a member of the German Photographic Academy. He lives and works near Basel in Switzerland since 2003.
Part of this show was presented in the official program Rencontres d´Arles in the Fondation Manuel Rivera Ortiz in the exhibition "Amin El Dib - Folders, Cracks and Papers", 04.07-25.09.2022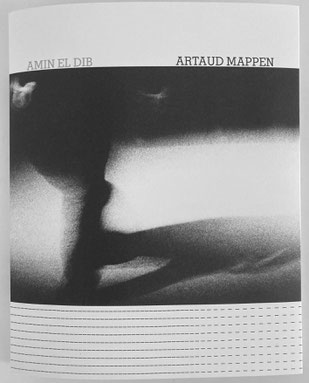 Amin El Dib - Artaud Mappen
Mit Texten von
Susanne Husemann und Amin El Dib
Herausgegeben von Collection Regard
Deutsch/ Französich/ Englisch
84 Seiten
Softcover Format: 27 x 22 cm 
Preis 18,90€ zzgl Versand