BERLIN NORDOST
Manfred Paul
January 25 - July 6, 2013
The exhibition showcases Berlin photographer Manfred Paul. It's a unique opportunity to experience Paul's oeuvre in unprecedented scope from 1970 - 2006. The works range from Paul's 1970's East Berlin courtyard views, still-lifes taken in the 1980's, portraits of the GDR youth scene and heretofore unseen polaroids of Paul's Berlin Wall cycle.
The exhibition is a cooperation with photo edition berlin and is curated by Antonio Panetta.
A large part of the presented work enables the observer to get an individual look in the far-off time of the east part of the city: With his poetical black-and-white photographs of the backyards that are most of the time deserted and the street views, Manfred Paul is drawing a subjective portrait of the district Prenzlauer Berg in the time before 1990. The extraordinary atmosphere of these photographs is characterized by a morbid charm which is generated by an impressive interaction of dilapidated facades of houses and blossoming vegetation. The pictures communicate a remarkable beauty and vividness that Paul is discovering in a narrow and uninhabited urbanity.
The cycle of the still lives that are recorded by Manfred Paul in the private rooms of inhabitants of the district reminisces about a private mood behind the facades of houses that he captured on his photographic expedition. Especially Paul's artistic eye for composition and the picture detail that make the mute objects expertly talk.
The portraits of young people frequently visiting the discotheque that are partly taken in ateliers and apartments, explain how Paul came closer to the awareness of life behind the fronts. The frontal photographs of the protagonists who are taking part in an alternative scene, contrast with the narrowness and the dreariness of the living space of the East Berliner and mirroring therefore a search for young people's individuality in the 1980s.
Book:
Manfred Paul - Berlin Nordost 1972-1990
Am Rande der stehenden Zeit
With an essay from Uwe Kolbe (in German)
Published by Edition Braus
Format: 24 x 31 cm
80 s/w-Motives in Triplex Print
128 Pages - Hardcover with cover
ISBN 9783862280421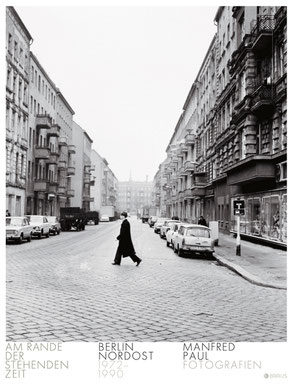 Editions:
Manfred Paul - Berlin Nordost

6 exclusive photo editions are being published for the occasion.
Film:
Manfred Paul - Fotografie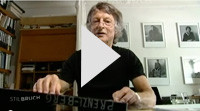 © Stilbruch - einsfestival
Film:
Manfred Paul - Berlin Nordost
Collection Regard - Berlin 2013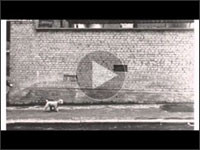 Film:

Artist Talk with Manfred Paul and Dr. Hubertus von Amelunxen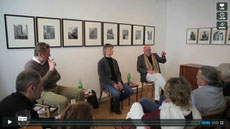 © Guillaume Guérin & Collection Regard
Ein Film der Collection Regard