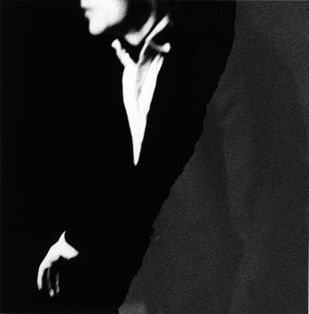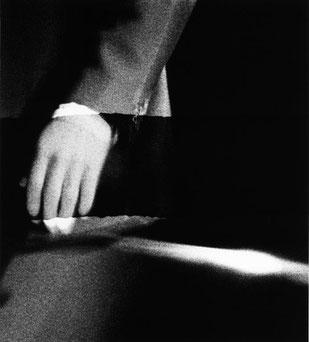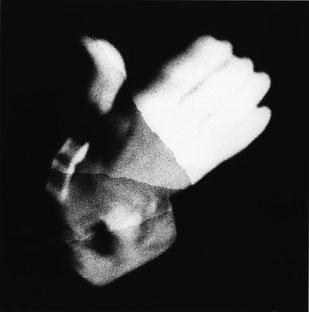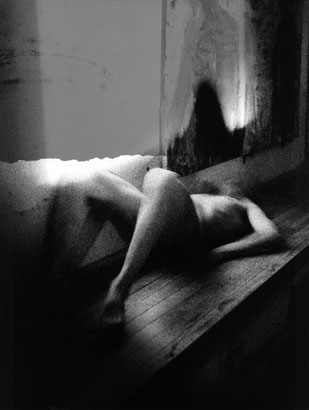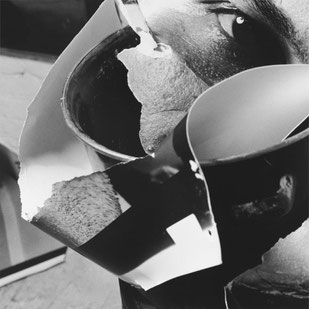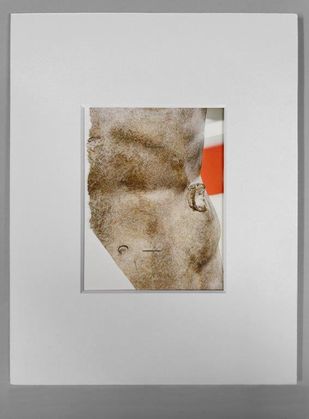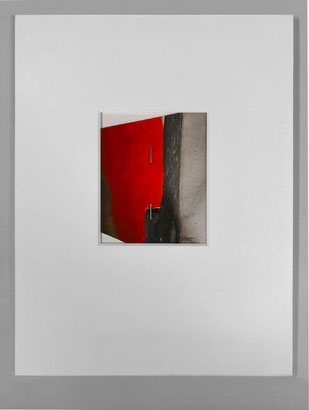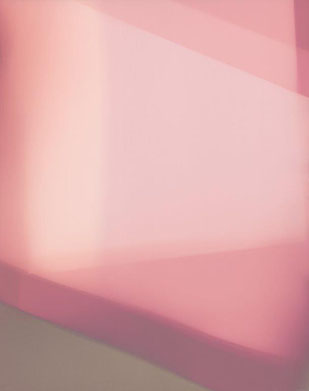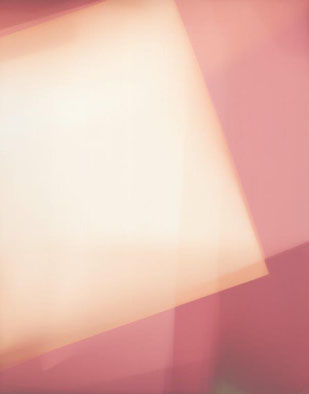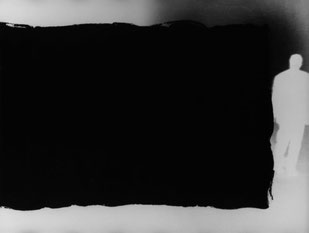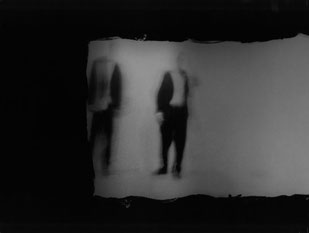 Amin El Dib - Folders, cracks, and papers
In the official program of the Rencontres d´Arles in the Fondation Manuel Rivera-Ortiz, 18, rue de la Calade, 13200 Arles
Exhibition: July 4 - September 25, 2022
Opening: Wednesday, July 6, 2022, 6-9 pm
Amin El Dib and Marc Barbey will be present during the opening week of the Rencontres d´Arles July 4 -10 
A catalogue is being published by Collection Regard with texts by Susanne Husemann and Amin EL Dib
Curator : Marc Barbey
Amin El Dib (*1961, Kairo) follows a unique path of brutal deconstruction in his images. The new construction, the design of the destroyed image, touches the retina and thus reaches into our innermost being to the point of causing pain. The concept is to capture the ephemeral nature and fragility of life. We show the early works of the Artaud Portfolios (1988–1992) that were created in Berlin, in particular in Kreuzberg. El Dib photographed many of the performances of the collective "Theater Artaud" which presented plays by Artaud, Lautréamont, Pound or Cendrars in the spirit of Antonin Artaud (1896–1948) both in demolished buildings or catacombs as well as in the Künstlerhaus Bethanien, SO36 or the Hamburger Bahnhof. Artaud developed the "Theatre of Cruelty" which broke with the classical mediation of literature and offered compositions with sound and voice, dance and gestures. Stage and audience merged with the aim of giving the viewer a completely new sensual experience, even bringing them into a trance, experiences that El Dib mirrors in his photographs.
The experimental work Fotopapiere (Photographic Papers, 2002–2006), in which light-sensitive paper is exposed to light for long periods of time, will be presented. In addition, the new cycle Your All Beauty (2021), consisting of collages, will be part of the exhibition.
This exhibition allows you to experience the trajectory of Amin El Dib's work from its beginnings to the present day. Many of these works are presented for the first time ever. After Arles, the exhibition will be shown at Collection Regard in Berlin. A catalog accompanies the exhibition.
Biography
The photographer Amin El Dib, born in Cairo in 1961, moved back to Germany with his family in 1966. After completing his architecture studies in Berlin (1990), he devoted himself entirely to photography.
He has developed an extensive body of work in which he deals with the ruptures in human existence and the attraction of such ruptures. Even if El Dib presents photographs in classic analog prints, his works / cycles question the classic presentation through sometimes violent manipulations, such as burning, tearing, stitching, deforming, gluing; through deconstruction and recomposition, in the negative as well as in the positive. By doing so he questions the photographic process at all levels of its development.
He has been a member of the German Photographic Academy since 2001. He has been living and working near Basel, Switzerland, since 2003.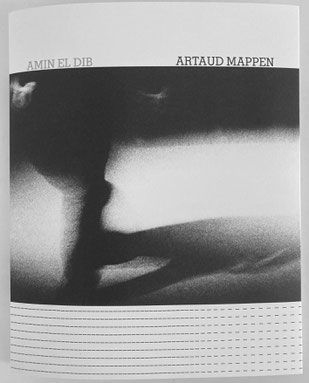 AMIN EL DIB - ARTAUD MAPPEN
German, French and English
Texts from Susanne Husemann and Amin El Dib Grafic design Andres Koch
Format 27 x 22 cm
Price: 18,90€